Abhishek owns M-17 Biker's Club Community on Facebook.
This Club is the Official Bikers Club promoting Safety Rides and Safety Awareness. Abhishek installed Joyride Seat Cover on his Hero CBZ Xtreme. Listen to what he has to say about his experience of using Joyride seat cover.
Abhishek Sarang
M17 BIKERS GROUP
December 16, 2015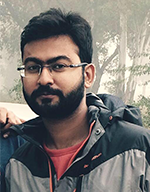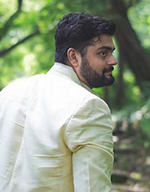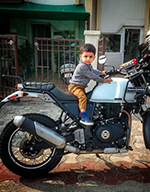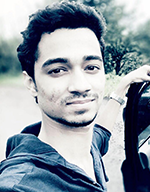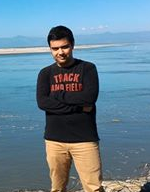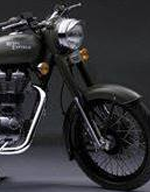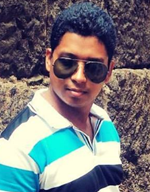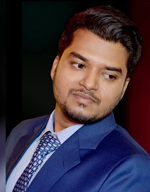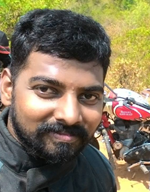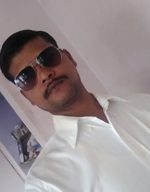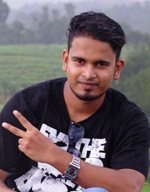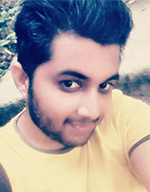 Awesome seat cover very less sweet formation.
Seat heating problem is totally reduced almost gone.
Comfort level is tremendous.
With better seat Grip suitable for long drives.
Ashish Deshmukh
Septembar 10, 2016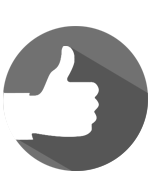 Good quality products,worth buying
Less heating
Comfort level was quite good
It was pretty good
Yash
May 29, 2016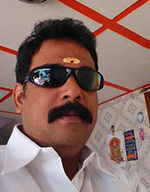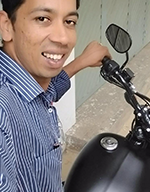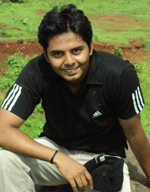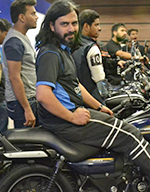 While summer has been scorching Pune I am happy to inform team Joyride that
the product is at work with zero complains coming at me for keeping my bike in the sun….
Keep up the good work…
Savio Tavadia
March 18, 2016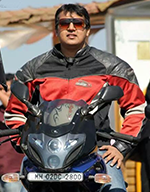 Hello guys,
I'm using the Joyride seat cover for my Pulsar 220. Its gives great comfort and fits properly. The heating issues of the seat has been reduced to a great extent. The sweat formation is also less and helps to get more comfort while riding.
Seat grip is much better than the normal seat covers. Also it looks elegant.
Anoop Chheda
Admin of Bikers Brotherhood Club
December 28, 2015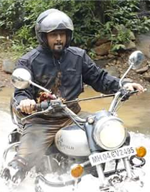 We passionate bike riders love riding miles. And I guess Joyride seat covers perfectly understands it. In past few years I have changed many seat covers, but the experience with Joyride seat covers is considerably much better than other seat covers. As compared to other seat covers it heats up less and forms less sweat. Even under hot sun, it kept cool and comfortable. Seat grip hold is excellent.
A definite thumbs up and sure recommendation to others!
Carl Gawli
NIGHT WOLF RIDING COMMANDO
December 04, 2015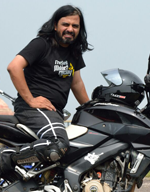 With holding my 1st impression until a ride was indeed the right call to make and the on set of November rain last weekend I got the opportunity to test its rain quotient too! It was worth the wait. Be it the short ride from Pune to Malavli and back, riding through last weekends downpour or for that matter returning from work, there was never a no confident moment where the saddle felt slippery or too stiff due to heat. It indeed is balanced.
Savio Tavadia
December 04, 2015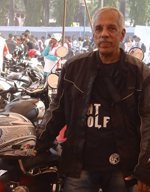 Joyride seat cover was installed on my bike on 10-10-2015 at the time of the launch of the same at Sachin Tendulkar Gymkhana. I had done only one long ride to Wada for the WCRM event. The distance is about 80 kms one way. The ride was just over an hour or so. The ride both ways was in the early morning. Hence, there was not enough time for the heat to generate on the seat/bottom to feel the difference. However, the feeling on the Joyride seat was something different. This is my sincere opinion. As soon as I undertake a longer ride shortly, I shall be able to give a proper review.
All the Best…
G. R. Krishnan
Nov 23, 2015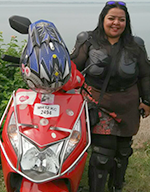 I wasn't too sure of the seat cover but after installing it the grip on seat feels good, the comfort is more and i haven't noticed any sweat formation so far. However under the sun it still did feel hot…but definitely less compared to my older seat….
A good choice indeed..
Thanks Joyride
Trisha Roy
November 20, 2015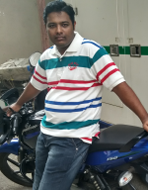 I had purchased this cover one month back and here is my review:-
Sweat formation: With Joyride cover Sweating is almost zero and I am impressed with the technology used while making this product.
Heating: Heating is reduced as compare to original bike seat cover now I can easily park my bike under sun light.
Ajit Jadhav
October 28, 2015