How to install Joyride seat cover on Royal Enfield Himalayan?
S.O.P for Fitting Tying option cover with (Thread and Velcro) on seat Assembly.
Place the seat cover on clean and plain surface.
Open the male and female Velcro of Joyride seat cover. (refer below image)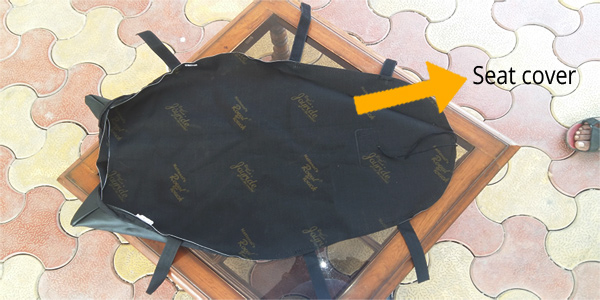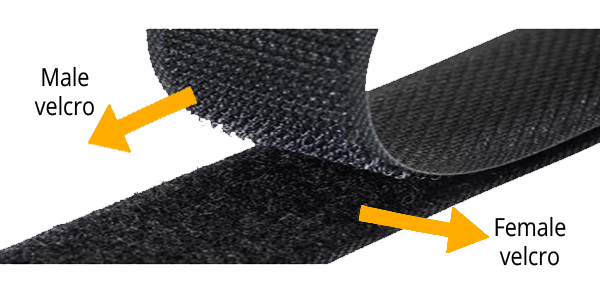 Check the proper direction of your seat and place it over Joyride seat cover.
Make sure the cover fits properly on every side of the seat. (As shown in the images below)
Apply adequate force and tie the thread of seat cover with metal hook, which is located at the back side of seat assembly (As shown in the images below)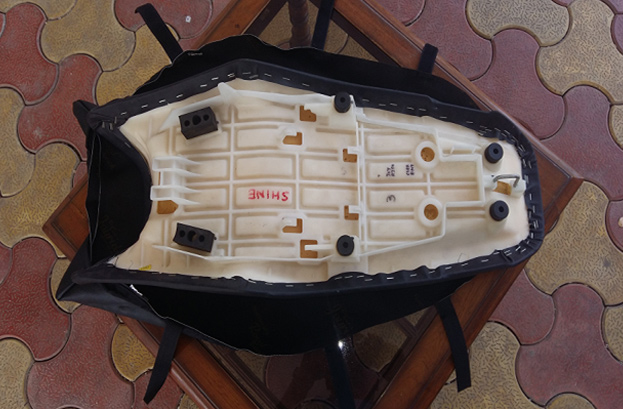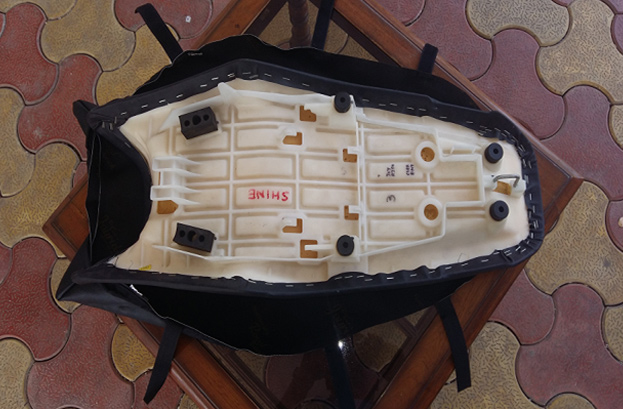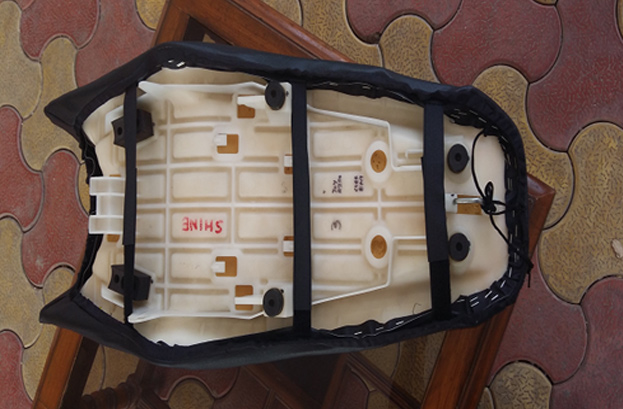 Make sure that the applied force does not damage the thread.
As shown in picture, remove wrinkles from upper side of the seat cover manually by hand pressing .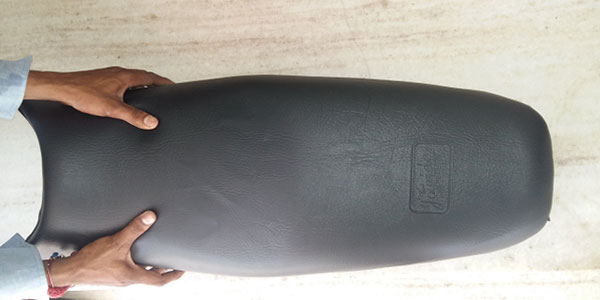 After removing wrinkles start to connect both the sides of the Velcro.
While connecting either sides of the Velcro, apply enough force in such a way that every lose fitting side fits tight on the seat removing the remaining wrinkles if any. Manually Hand press the seat cover to give it a finishing touch. (As shown in the images below)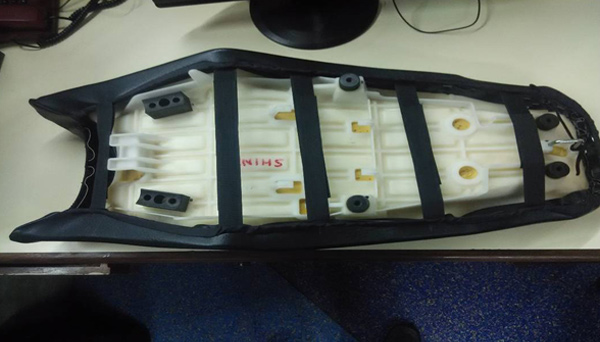 Check the below sample images how seat fitting appears after this exercise.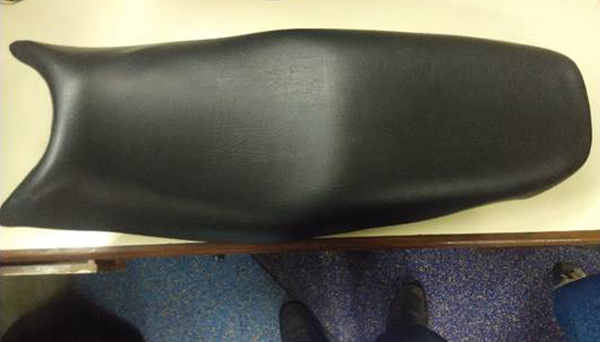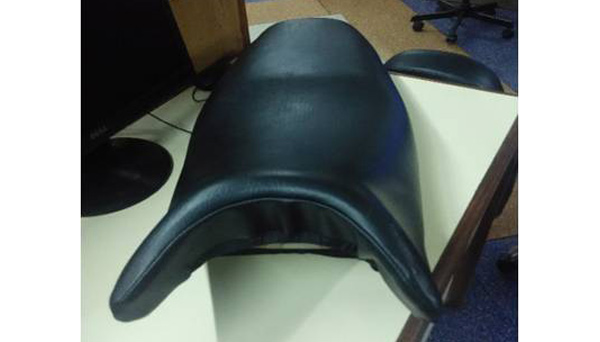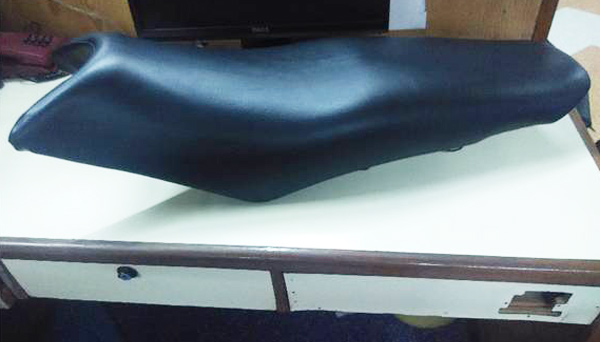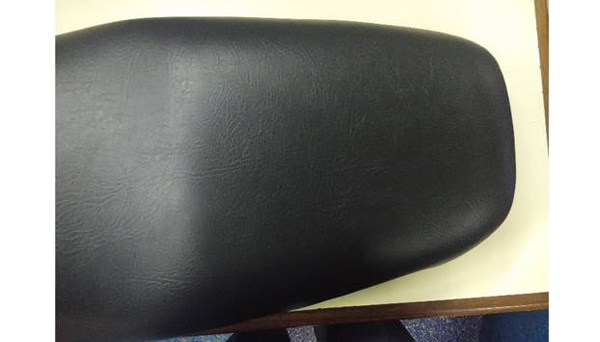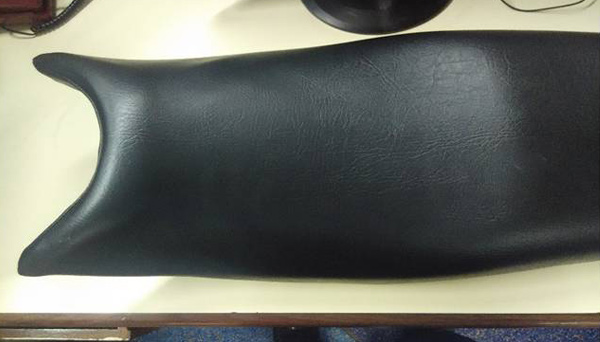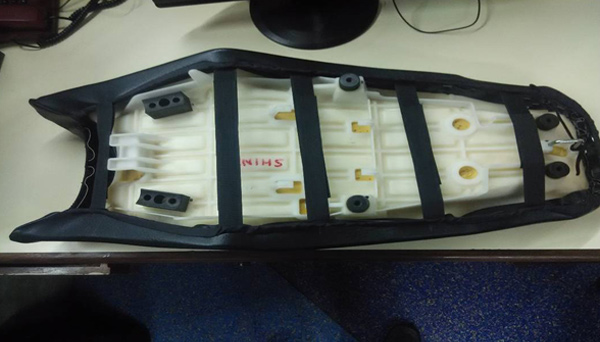 Once the seat cover fitting is done, it is advisable to do stapling for thread & Velcro at the opposite sides of front portion and bottom portion.
Make sure while fitting the cover the thread does not become loose otherwise the fitting will become loose.
With stapling, there are less jerks experienced while putting brakes.
Stapling is more reliable than thread, hence additional four corner point stapling is advisable.